Steve Earle at Brown County Music Center
Legendary singer, songwriter, actor, author and playwright comes to Nashville, Indiana and delivers a barn burner to fans on Friday, the third of June.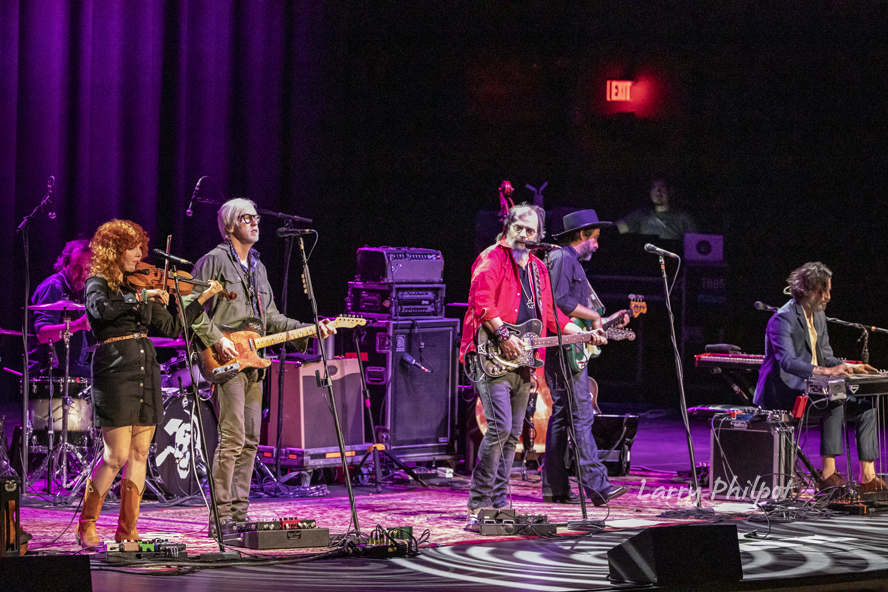 While Steve's body of work is vast, even non-fans are familiar with Earle's "Copperhead Road", his biggest hit. Earle is one of the most acclaimed singer-songwriters of his generation, a worthy heir to Townes Van Zandt and Guy Clark, his two supreme musical mentors. Over the course of 20 studio albums, Earle has distinguished himself as a master storyteller, and his songs have been recorded by a vast array of artists, including Johnny Cash, Waylon Jennings, Joan Baez, Emmylou Harris, the Pretenders, and more.
Earle's 1986 debut album, ​Guitar Town​, is now regarded as a classic of the Americana genre, and subsequent releases like ​The Revolution Starts…Now (2004), ​Washington Square Serenade (2007), and ​TOWNES (2009) all received Grammy Awards. Restlessly creative across artistic disciplines, Earle has published both a novel and a collection of short stories; produced albums for other artists; and acted in films, TV shows and on stage.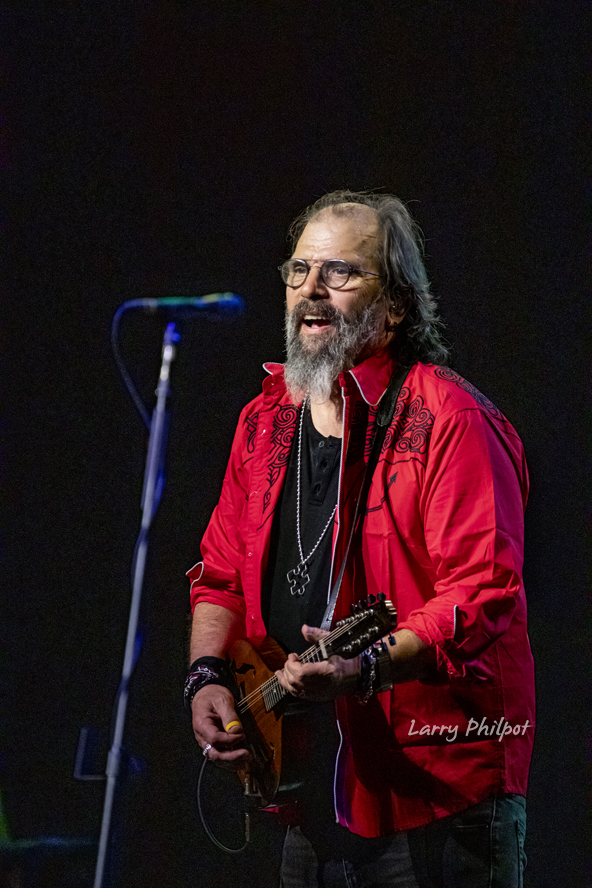 Earle was a recurring actor in David Simon's "The Wire", arguably one of the best series of all time, portraying Walon, a drug counselor who often worked with Bubbles, an addict who was a central character in the series. Earle's character was in Seasons 1, 4, and 5, and Earle also sang the theme song for one season.This role wasn't a stretch because of Earle's own long involvement in twelve step programs. Clean since 1994 when he was arrested on narcotics chargs and spent the first month of his sentence in court ordered rehab. Earle also acted in David Simon's other series, "Treme'

He currently hosts a radio show for Sirius XM. In 2019, Earle appeared in the off-Broadway play ​Samara​, for which he also wrote a score that ​The New York Times described as "exquisitely subliminal." Each year, Earle organizes a benefit concert for the Keswell School, which his son John Henry attends and which provides educational programs for children and young adults with autism.

Ghosts of West Virginia, the album, centers on the Upper Big Branch coal mine explosion that killed 29 men in that state in 2010, making it one of the worst mining disasters in American history. Investigations revealed hundreds of safety violations, as well as attempts to cover them up. The mine's owners agreed to pay more than $200 million in criminal liabilities, and shut the mine down. In ten deftly drawn, roughly eloquent, powerfully conveyed sonic portraits, Earle and his long-time band the Dukes explore the historical role of coal in rural communities. More than merely a question of jobs and income, mining has provided a sense of unity and meaning, patriotic pride and purpose.

When asked about what drove him to craft his deeply evocative new album, ​Ghosts of West Virginia,​ Earle says that he was interested in exploring a new approach to his songwriting. "I've already made the preaching-to-the-choir album," he says, specifically alluding to his 2004 album, ​The Revolution Starts Now​. As anyone as politically attuned as Earle understands, there are times when the faithful need music that will raise their spirits and toughen their resolve. He came to believe that our times might also benefit from something that addresses a different audience, songs written from a point of view that he is particularly capable of rendering.

"I said I wanted to speak to people that didn't necessarily vote the way that I did," he says, "but that doesn't mean we don't have anything in common. We need to learn how to communicate with each other. My involvement in this project is my little contribution to that effort. And the way to do that – and to do it impeccably – is simply to honor those guys who died at Upper Big Branch."

This show was stop number two in the tour, which started after the final live performance of Earle's most recent musical about the same mining disaster, appropriately called, "Coal Country" at NY's Public Theater on April 17. Tonight's set included the hard hitting "It's about Blood" from the play.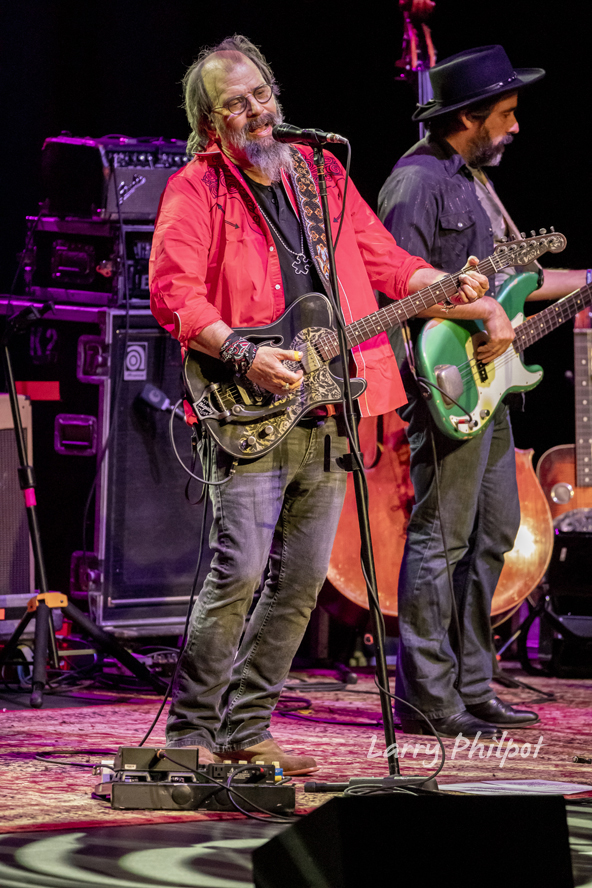 One surprising highlight from tonight's show was "Mr. Bojangles", written by the legendary Jerry Jeff Walker. There were a few more Jerry Jeff songs as well.
Supporting Steve and the Dukes were the wonderful Whitmore Sisters, who opened with a long set showcasing the duo's sweet harmonies. Elenore does double duty as a member of the Dukes, and plays guitar, mandolin and keys.
Tonight was this writer's first visit to this venue, the Brown County Music Center, and it's a hidden gem.
Similar in many ways to the Hulman Center in Terre Haute, this venue has great acoustics, extra wide aisles and roomy seats. Spotless and very well staffed, there's not a bad seat in the house. (additional material from the press release)