Americana singer-songwriter Roger Street Friedman Announces 'Love Hope Trust,' Out November 4th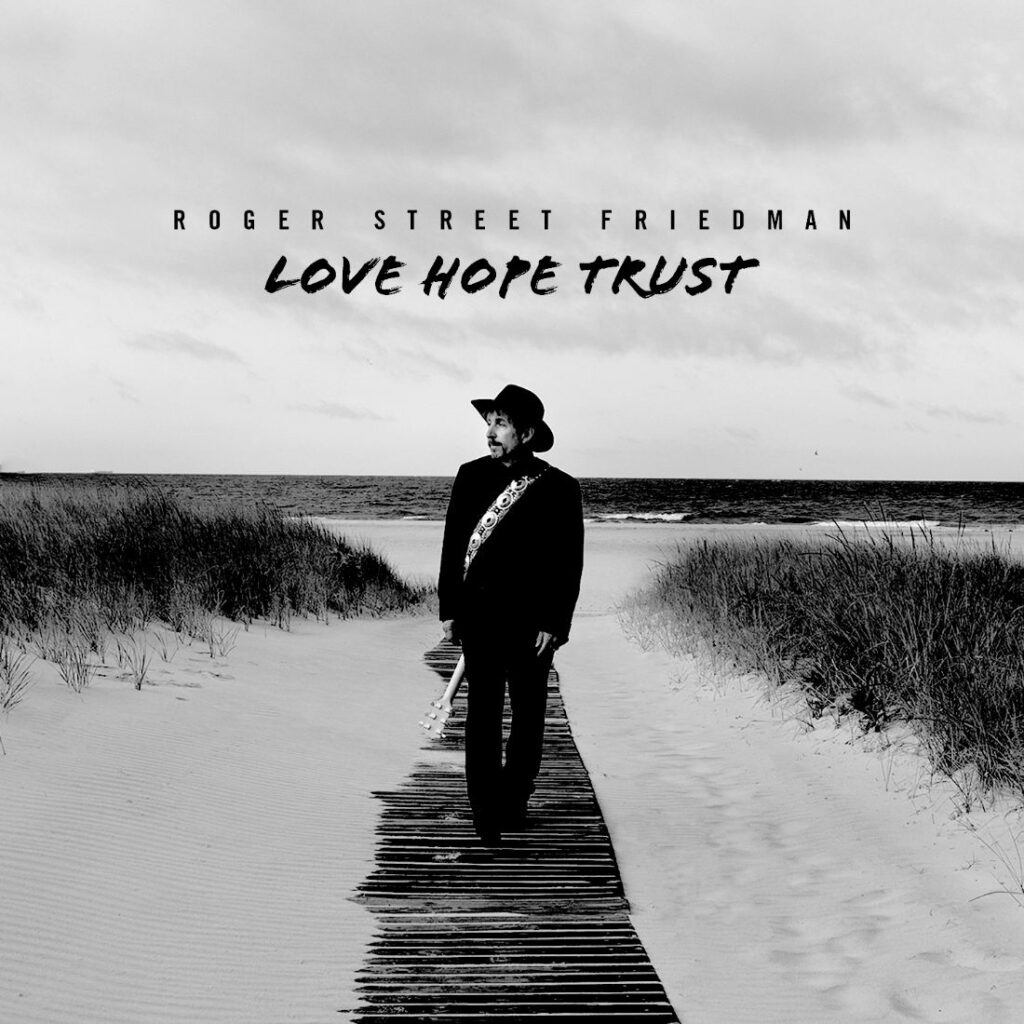 The project furthers a multi-album collaboration between Roger and the GRAMMY-winning guitarist and songwriter Larry Campbell
 
Watch the video for the album's title track via American Blues Scene
Today, the Americana singer-songwriter Roger Street Friedman announces his latest album 'Love Hope Trust,' out November 4th. Produced by the Grammy-winning producer, guitarist and songwriter Larry Campbell (Bob Dylan, Levon Helm, Judy Collins, Willie Nelson) – and furthering a multi-album artistic continuum between Roger and Larry – the 12-song album is a sonic scrapbook that documents a divided world while exploring intimately personal journeys that evince universal truths, sensitively snapshotting moments of modern living. The album also features Jason Crosby (Jackson Browne, Phil Lesh) on keyboards, Teresa Williams and Lucy Kaplansky on background vocals, and a cameo by the legendary Gil Goldstein on accordion. 
 
To celebrate today's announcement, American Blues Scene has premiered the official music video for the album's title track, "reflecting the roots-rock song's message of unity and uplift penned by Roger and Larry, whose rockabilly-style lead guitar figures can be heard," the site reports.
"This album encompasses a myriad of concerns, fears, joys and sorrows inherent in everyday life in this crazy world from the perspective of age—dare I say maturity—and gratitude," the Sea Cliff, New York-based artist tells American Blues Scene. He continues: "I strive to get to emotional truths in my songwriting where people say, 'oh yeah, I've experienced that,' or just to make people feel something, sadness, joy or longing. That is what makes an album of mine feel successful."
A critically-acclaimed artist whose work has been featured everywhere from American Songwriter and Consequence to No Depression and The Boot, Roger's insightful lyrics and empathic perspective reveal the magic in the mundane aspects of everyday living. His songs venture down those dirt roads of folk, country, vintage rock n' roll, and blues. 'Love Hope Trust,' in particular, is inspired by 1970s folk-rock artists such as Cat Stevens and Jackson Browne.

"Making this record with Roger Street Friedman was one of the most fulfilling experiences I've had as a producer," comments Campbell. "Great songs, well-crafted lyrics and melodies, vibrant performances, and the creative inspiration that sprang from that made it a joy to show up at the studio every day."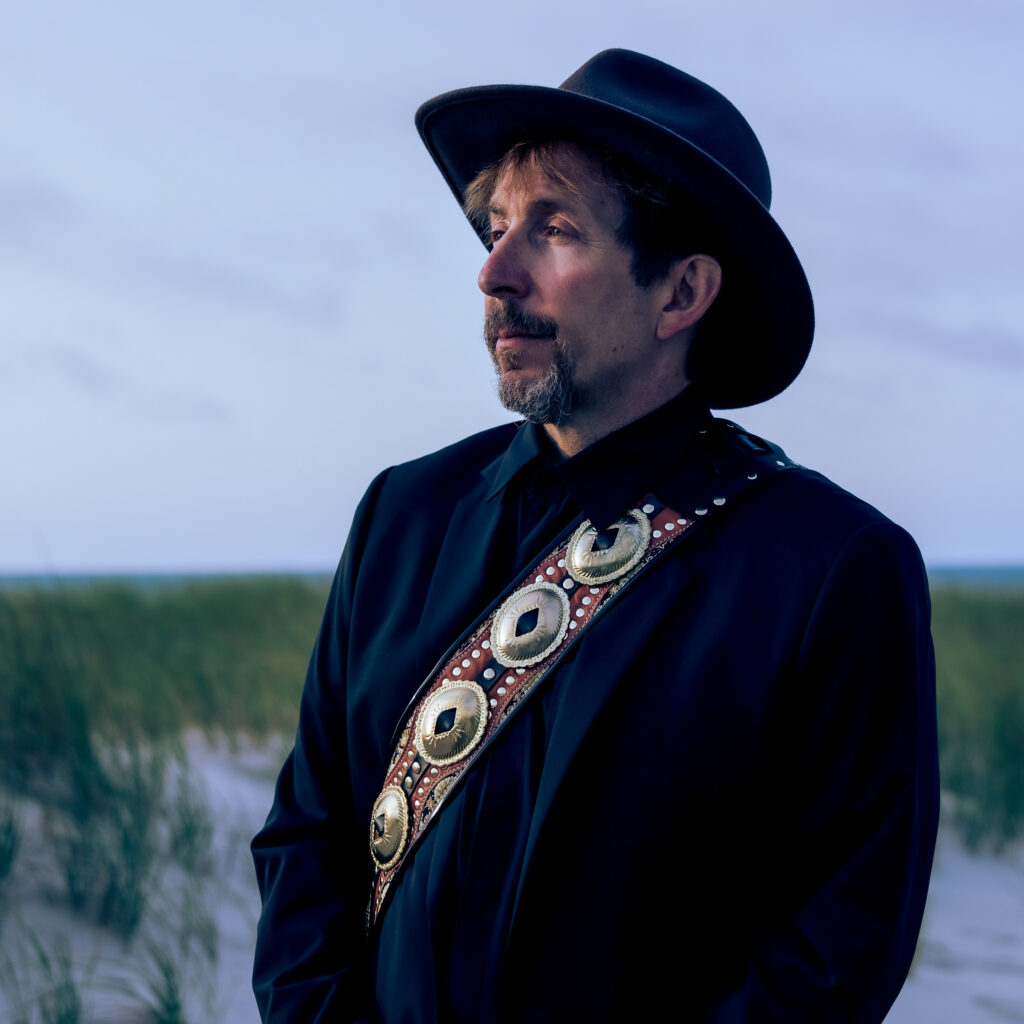 The material on 'Love Hope Trust' was culled from a collection of songs Roger wrote during the pandemic and onward. The title track opens the record with a lone roots-rock shuffle riff played on an acoustic guitar. Then, as if a camera pans to a widescreen shot, the full band enters with a nuanced rhythm section groove, and Larry Campbell's elegant, rockabilly-esque lead guitar figures, and Jason Crosby's organ fills weaving in and out. Down the center, Roger's vocals cut through, rhythmic yet melodic, stating the facts of this frightening time while also dishing out some hope. He sings: Let's go back to the beginning/Time to pay some rent/all this time we've been moving/Hard to believe where we went/Troubled hearts and spinning wheels/Trouble blowin out and in/The butterflies in my stomach/Wonder when this too shall end.
 
'Love Hope Trust' is the fourth installment in a second chance-era of musicality. Roger left music behind for 25 years before resurfacing with his acclaimed 2014 debut, The Waiting Sky. He returned to music after experiencing a series of seismic life changes, including the deaths of his father and mother, marriage and, later, the births of his two children.
 
Today, with a well-received album catalog, an engaged fanbase, and a lot of road work under his belt, Roger has created a robust and respected artist profile. "I feel like I'm on the right path, and I'm still growing. I think it took me longer to get smart enough to write these songs," he says with a good-natured laugh. "Now, I get to make up for lost time, and I am really lucky because I don't have a lack of inspiration—something always comes to me when I sit down with my guitar."
 
Stay tuned for continued updates.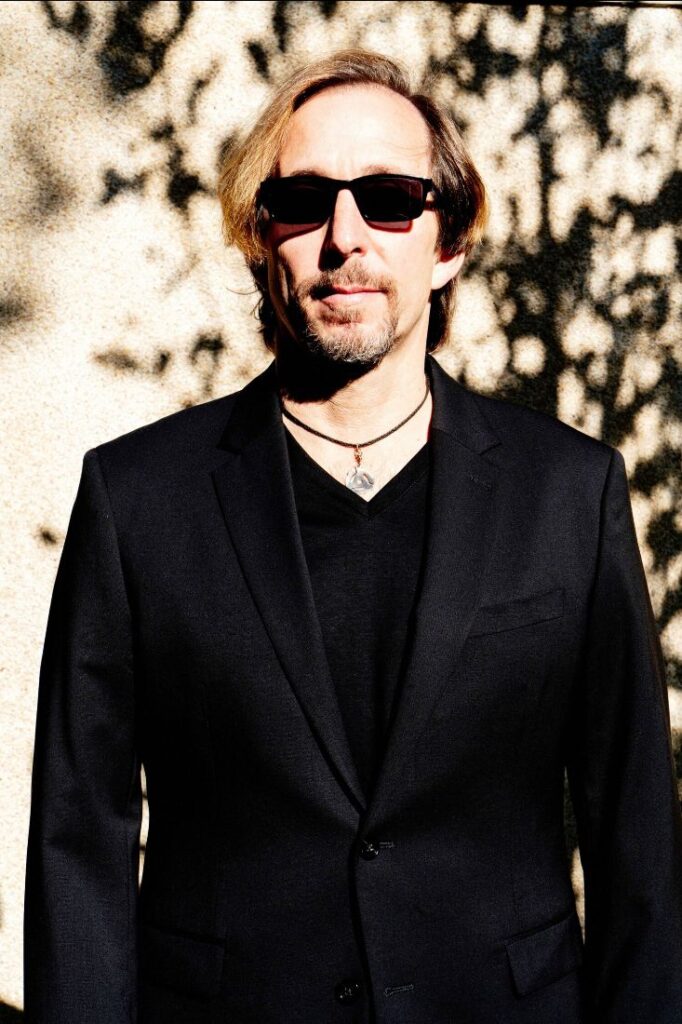 'Love Hope Trust' by Roger Street Friedman
1. Love Hope Trust
2. Mother And Son
3. Thankful For This Day
4. Vapor In The Air
5. About You
6. In The Summertime
7. The Ghosts Of Sugarland
8. Annabelle
9. Multiply By Two
10. I Want Her To Know
11. Walls Close In
12. Cut Your Losses
 
https://twitter.com/rsfmusic
https://www.instagram.com/rogerstreetfriedman/
https://www.facebook.com/rogerstreetfriedman
https://www.youtube.com/channel/UCBlYME_0HfmGs73o2fRWh0g