Old Crow Medicine Show in Nashville, IN, reviewed and photos, Nov. 17, 2023
If you missed the Old Crow Medicine Show concert at the Brown County Music Center on November 17, 2023, you missed one of the best shows of the year. The Americana string band, based in Nashville, Tennessee, delivered a high-energy performance that showcased their musical talent, charisma and passion for old-time music.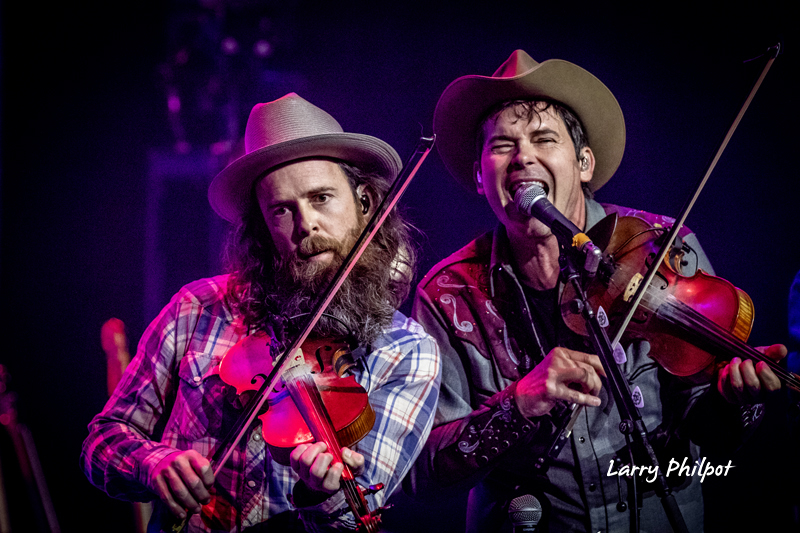 Old Crow Medicine Show has been recording since 1998, when they were discovered by bluegrass legend Doc Watson while busking on the streets of Boone, North Carolina. Since then, they have released nine albums, won two Grammy Awards for Best Folk Album, and been inducted into the Grand Ole Opry in 2013. Their music has been influenced by pre-World War II blues, folk and country artists, as well as contemporary acts like Mumford & Sons and The Avett Brothers.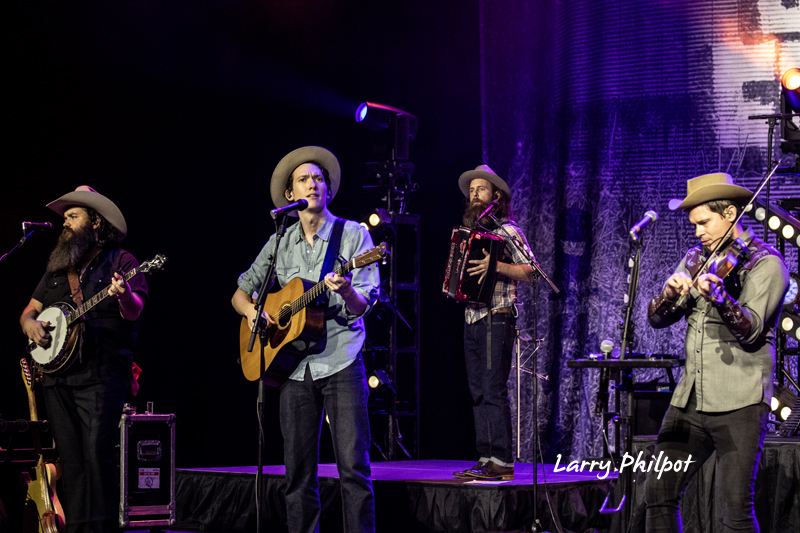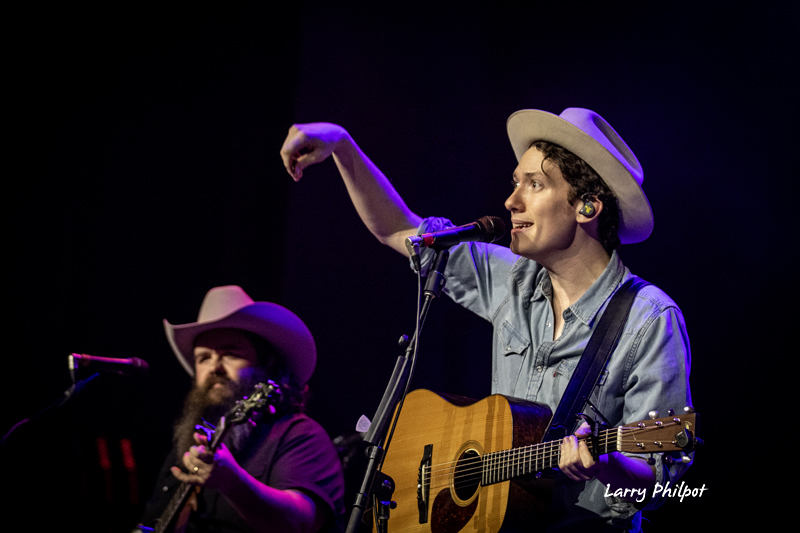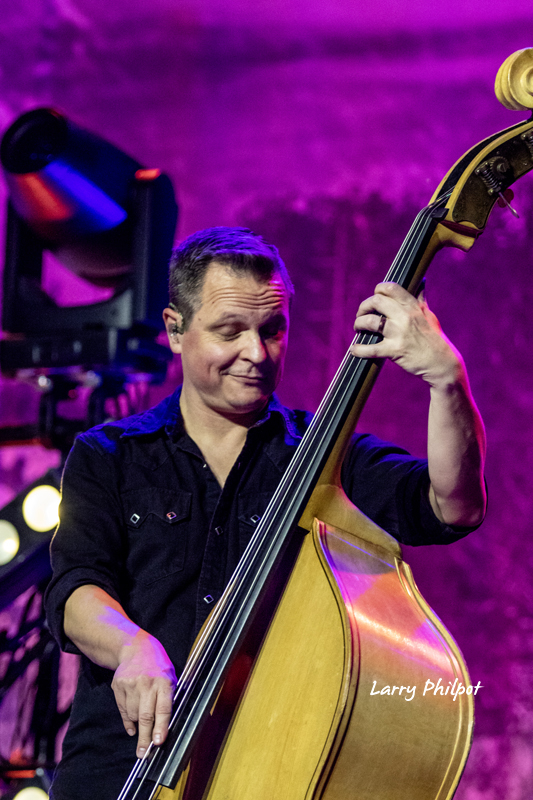 The band consists of Ketch Secor (vocals, fiddle, harmonica), Chris "Critter" Fuqua (vocals, guitar, banjo), Willie Watson (vocals, guitar), Morgan Jahnig (bass), Cory Younts (mandolin, keyboards), Kevin Hayes (guitjo), and Joe Andrews (steel guitar, banjo). They are known for their energetic live shows, where they often invite the audience to sing along, dance and clap their hands.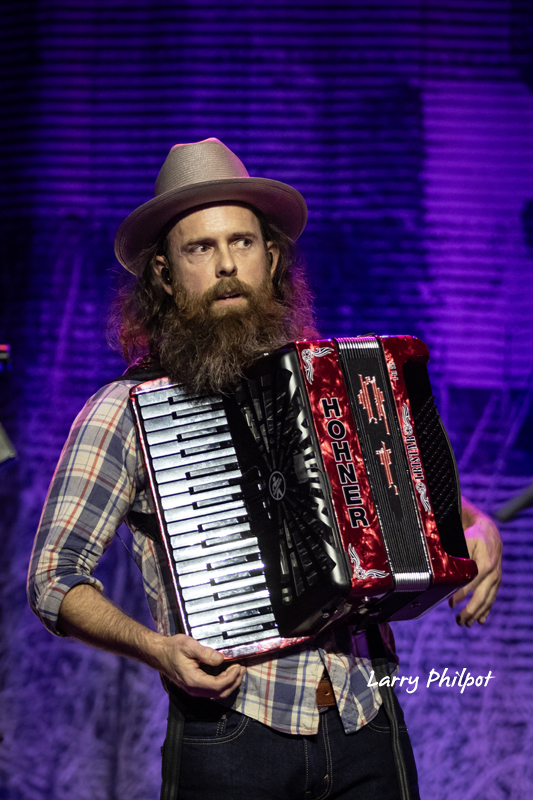 The concert at the Brown County Music Center was no exception. The band played a mix of old favorites and new songs from their latest album, Remedy, which won the Grammy Award for Best Folk Album in 2015. They opened with ""Tell It To Me", a rowdy song about moonshine and bootlegging that got the crowd on their feet. They followed with "Alabama High Test", and "Down Home Girl."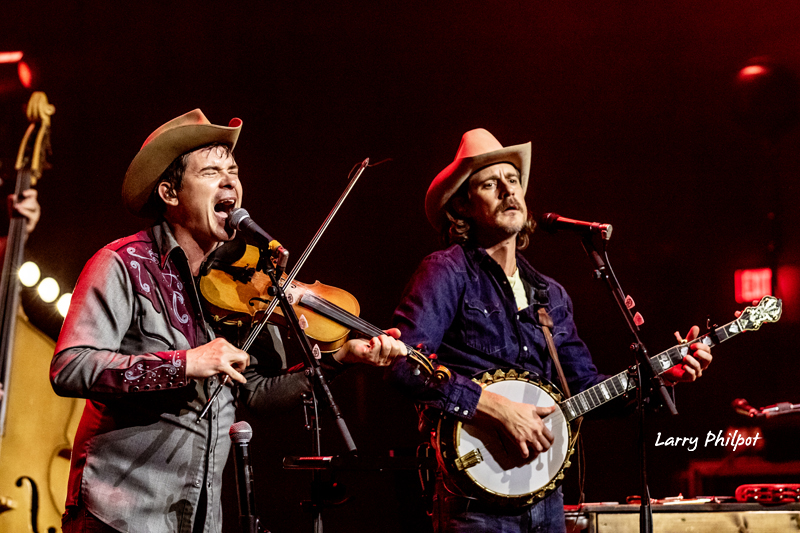 The band then slowed down with "CC Rider", a half-time version of the Mitch Ryder classic. They dedicated the song to their home state and their roots in old-time music. They also paid tribute to their musical heroes with covers of The Band's "The Weight", and Tom Petty's "Mary Jane's Last Dance."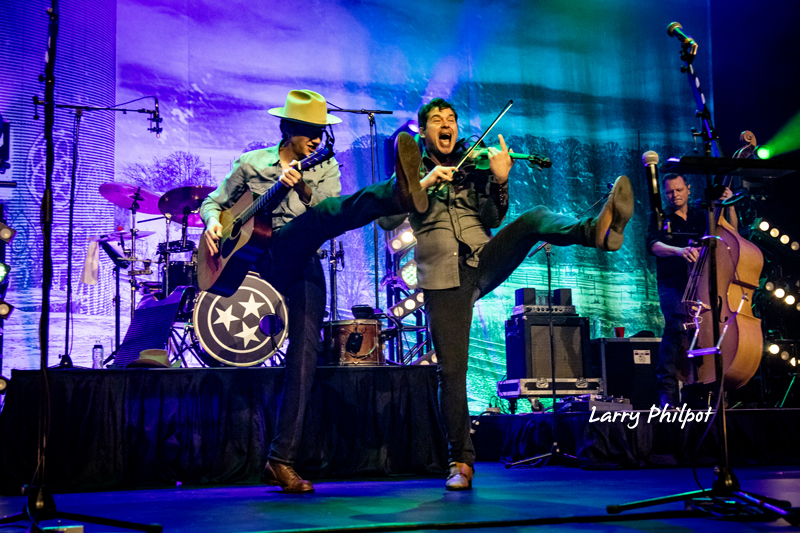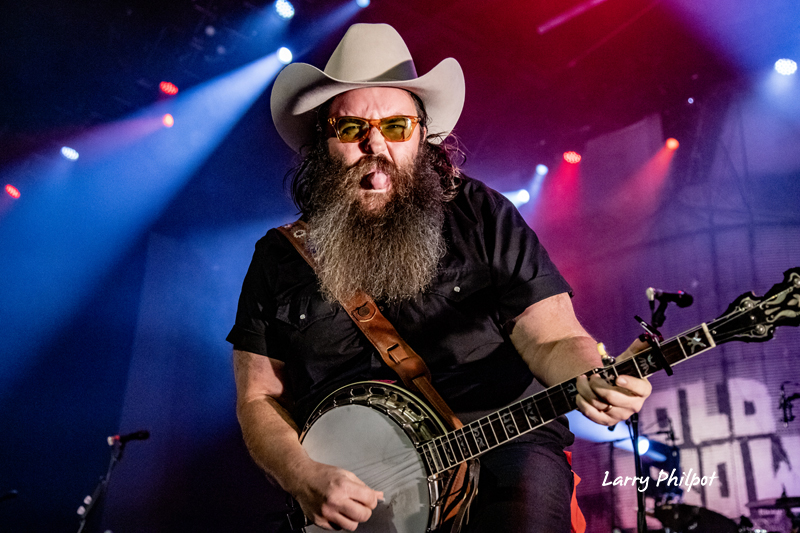 The band ended the show with a rousing rendition of "Wagon Wheel", their signature song that has been certified platinum by the Recording Industry Association of America and covered by many artists, including Darius Rucker. The song is based on a sketch by Bob Dylan that Secor completed with his own lyrics. The song is a classic road anthem that celebrates wanderlust and freedom. The band invited the audience to join them in singing the chorus, creating a communal feeling of joy and camaraderie.
Old Crow Medicine Show proved once again why they are one of the most respected and beloved bands in Americana music. They delivered a show that was entertaining, engaging and emotional, and that showcased their musical skills and authenticity. They are not only great musicians, but also great storytellers who keep alive the traditions and spirit of old-time music. The show was a barn burning 23 songs, some of which were two parters, and lasted over 2 hours.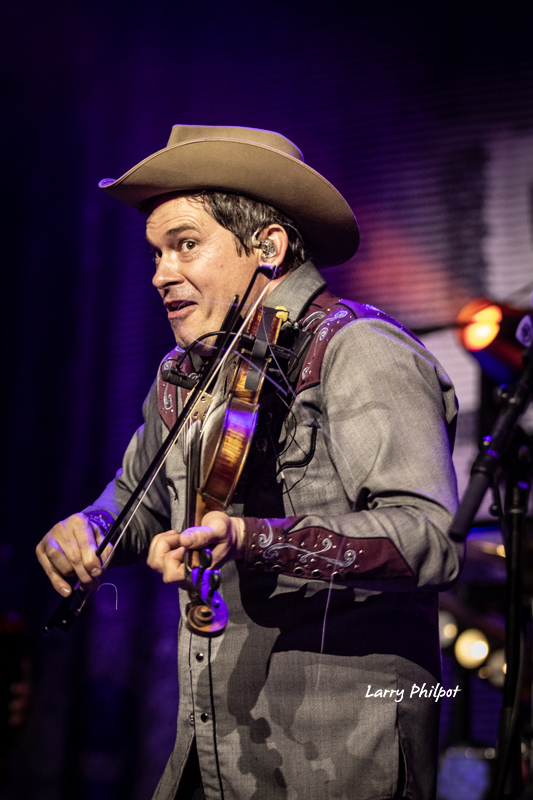 The band's current lineup includes Joe Andrews and Robert Price, who joined in 2019 and 2020 respectively. Andrews plays mandolin, guitar, and dobro, while Price plays guitjo, guitar, and banjo. Both are talented singers and songwriters who have contributed to the band's latest albums. Ketch Secor and Chris "Critter" Fuqua remaining as the original founders.
The most recent addition to the band is Dante Pope, who replaced Jerry Pentecost as the drummer in 2023. Pope is a multi-instrumentalist and singer who has played with artists like Dom Flemons, Rhiannon Giddens, and The Carolina Chocolate Drops. He brings a fresh energy and a diverse musical background to the band, as well as his skills on the banjo, guitar, and harmonica.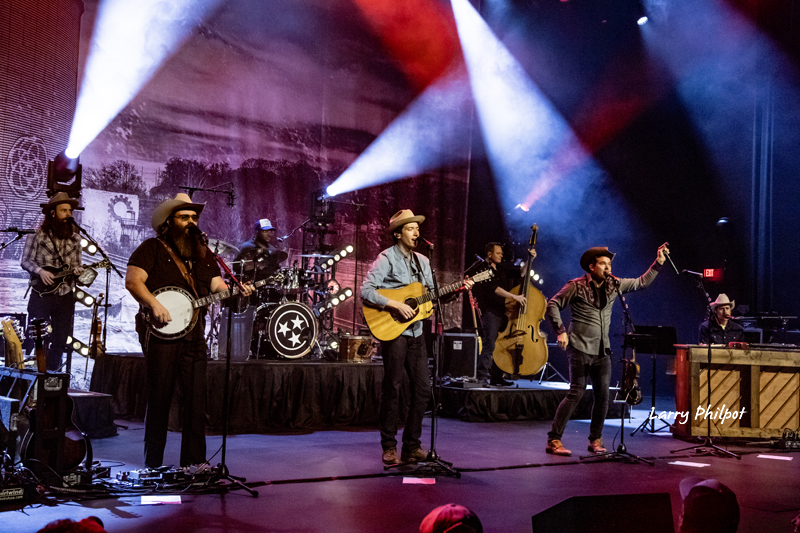 Another new member is P.J. George III, who joined the band in 2022 as a multi-instrumentalist. George plays bass, accordion, piano, and tuba, among other instruments. He has also performed with bands like The Steel Wheels, The Hackensaw Boys, and The Tillers. He adds a rich layer of sound and texture to the band's old-time string music.
The band is currently touring to promote their new album "Jubilee", which features songs inspired by their 25th anniversary as a group. The album showcases their musical evolution and diversity, as well as their signature energy and humor. If you want to catch them live, you can check out their tour dates on their official website: https://www.crowmedicine.com/