Review: Opening Night: Wynonna – Back to Wy Tour
Wynonna Judd's 2023 tour, "Back To Wy", is a triumphant return to her roots and a celebration of her musical legacy. The country legend, who has been in the spotlight for more than four decades, delivers a powerful and emotional performance that showcases her iconic voice and her heartfelt songs.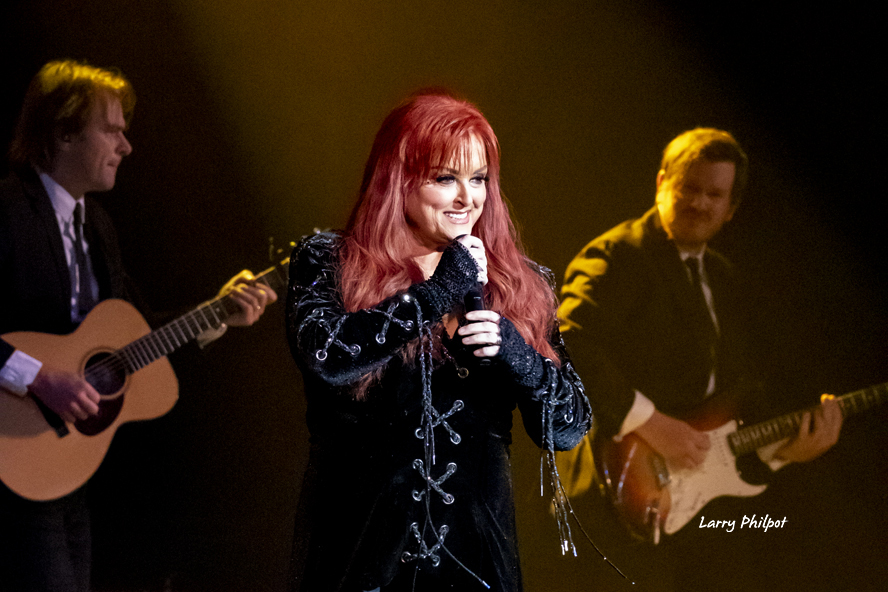 The first leg of the National tour, which kicked off tonight in Indianapolis and will wrap up in Knoxville in December, features a mix of Judd's classic hits and material from her first two albums, the 1992 self titled debut, and the follow-up, Tell Me Why from 1993, is a reflection of Judd's personal journey and her gratitude for her fans and her family.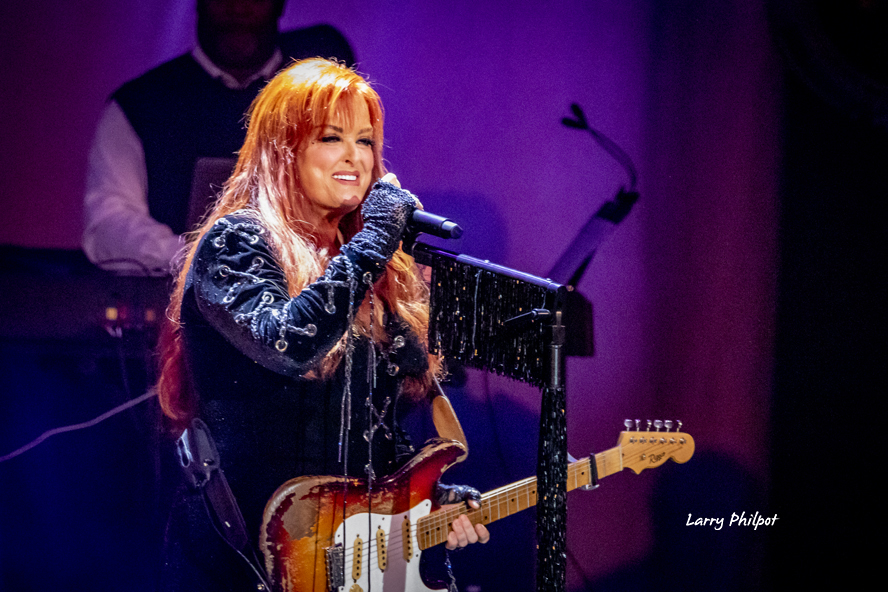 The concert I attended, at the Murat Theater at Old National Center in Indianapolis, was a sold-out show that attracted a diverse crowd of loyal followers and new admirers. Judd took the stage with a band of seasoned musicians, including her husband, Cactus Moser on Drums and a nice mandolin quartet. She took the stage to the background hit — the upbeat "Girls Night Out", which set the tone for the night: energetic, confident and fun. Especially impressive and rarely seen was that her band were all in matching suit jackets and ties, a professional touch that respects the audience and adds so much to the visual aspect of any show. Think Tony Bennett or The Temptations.
Judd took the stage and proceeded to take the audience on a musical ride that spanned her entire career, from her early days as one half of The Judds, the duo she formed with her mother Naomi, to her solo success as a multi-platinum artist. She sang some of her most beloved songs, such as "Mama He's Crazy", "Love is Alive", "Grandpa (Tell Me 'Bout The Good Old Days)." She also performed some of her newer songs, such as "No One Else on Earth", and "A Little Bit of Love". She interspersed the songs with stories and anecdotes that revealed her humor, wisdom and vulnerability.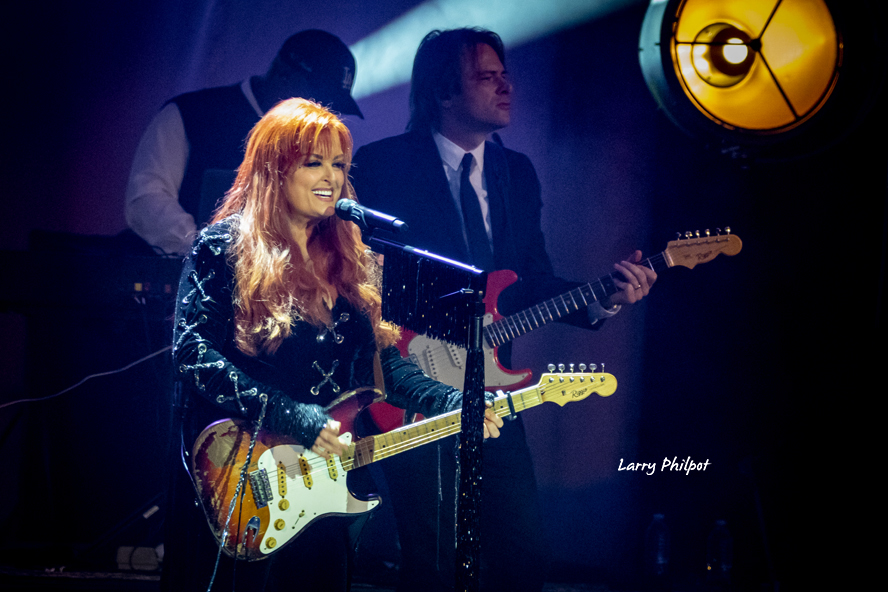 Judd's voice was in top shape throughout the night, displaying its range, depth and soulfulness. She sang with passion and conviction, conveying the emotions and messages of each song. She also interacted with the audience, inviting them to sing along, clap their hands and dance. She expressed her appreciation for their support and their love, calling them her "family". She told the audience, "Thank you for staying with me for 40 years, and now you're bringing your children."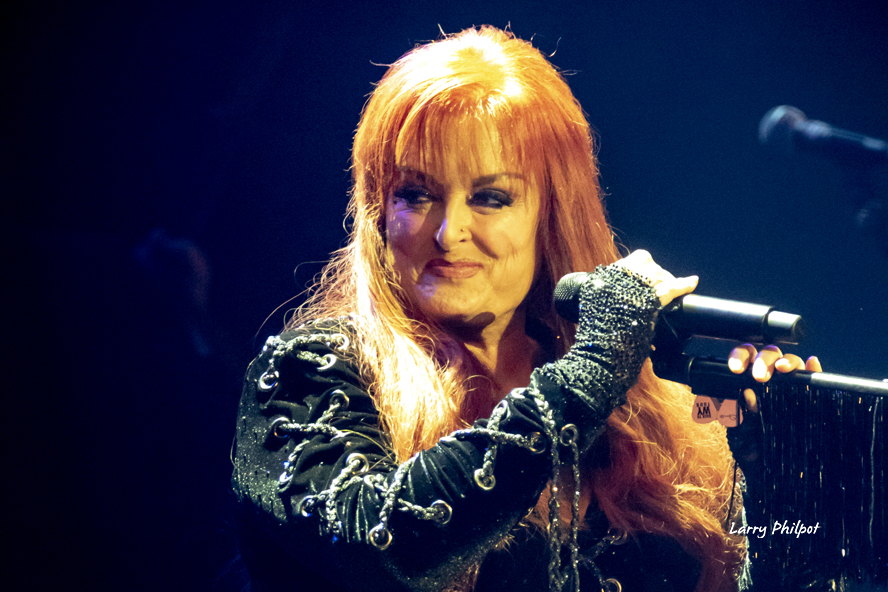 The highlight of the night was the acoustic solo of three songs listed above, which caused the audience to softly sing with her, even though Judd didn't ask for a sing-a-long, I believe the audience could have sung every song and finished the show. This was an absolute delight.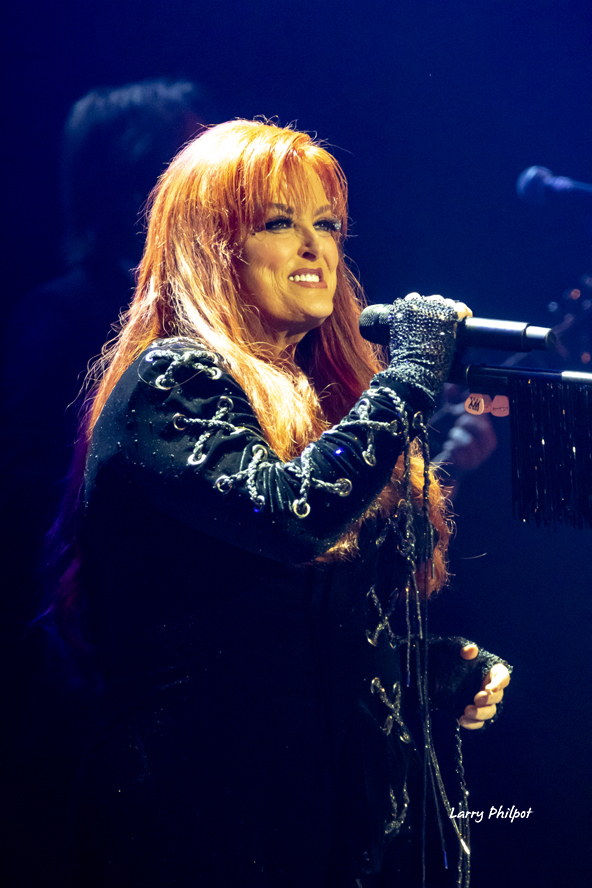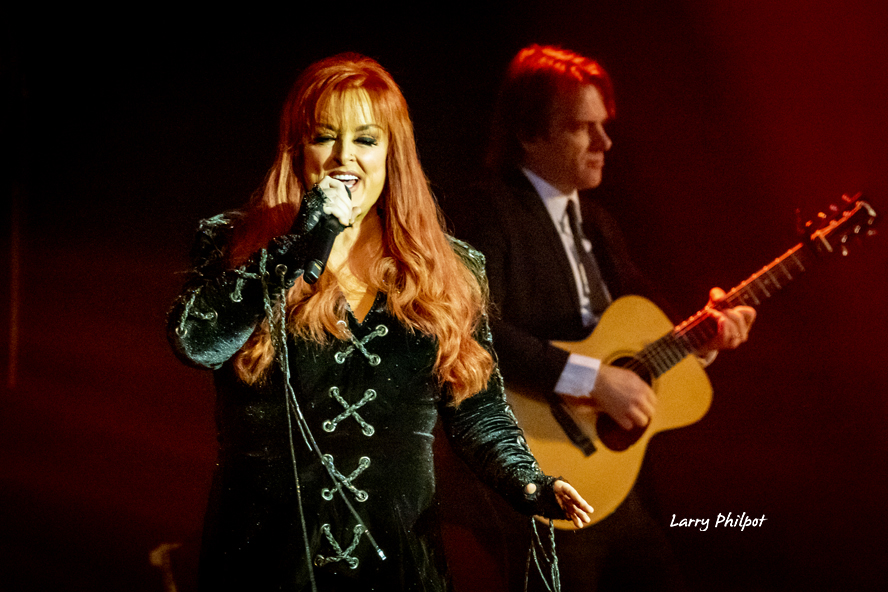 After a cover of The King's "Burning Love", and Led Zeppelin's "Rock and Roll", the concert ended with a standing ovation from the audience.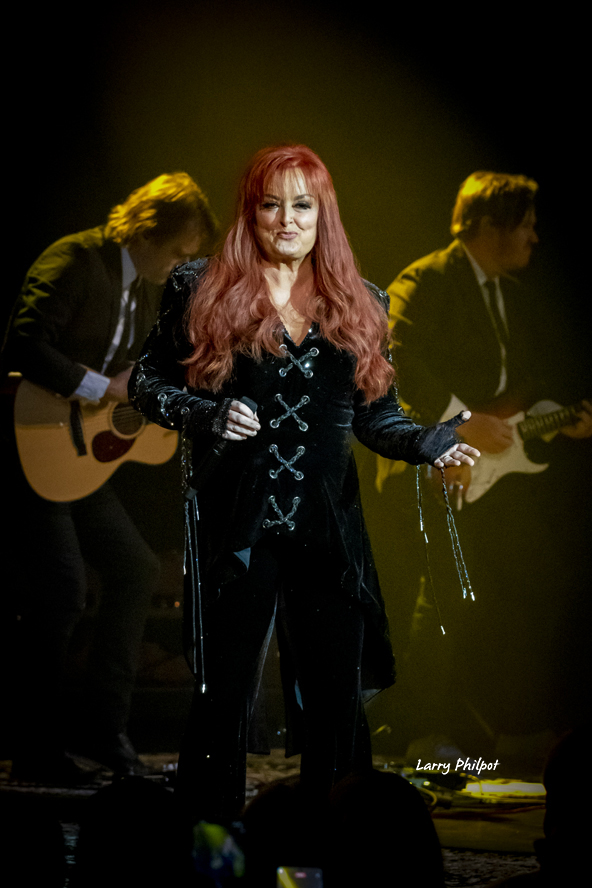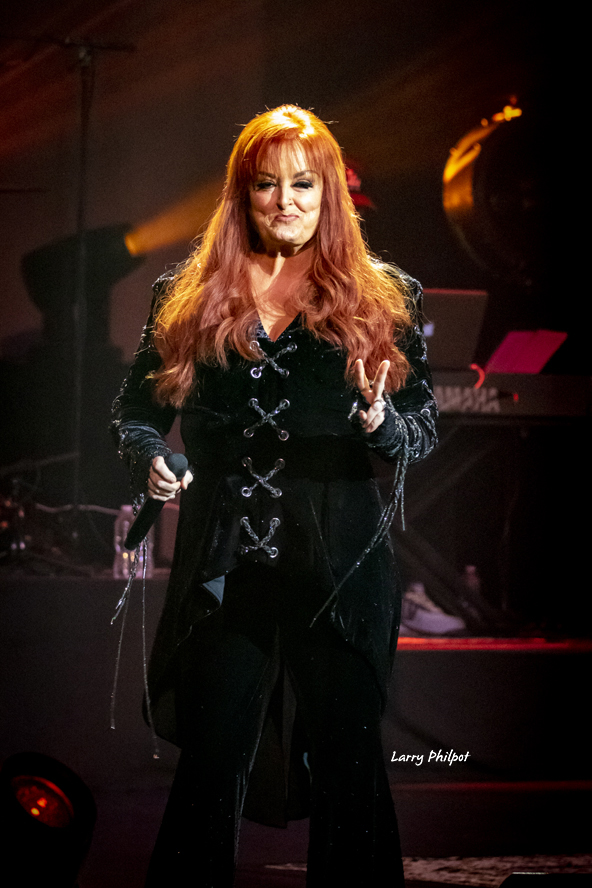 Wynonna Judd's 2023 tour, "Back To Wy", is a must-see for any fan of country music or any lover of music in general. It is a show that celebrates the talent, the spirit and the legacy of one of the greatest singers of our time.
Grade: A+
Set List:
What it Takes
She is His Only Need
I Saw The Light
My Strongest Weakness
When I Reach The Place I'm Going
No One Else On Earth
It's Never Easy To Say Goodbye
A Little Bit Of Love
All Of That Love From Here
Live With Jesus
Acoustic Set:
Mama He's Crazy
Love Is Alive
Grandpa
What The World Needs Now
20 Minute Intermission
Set 2: From "Tell Me Why" Album
Tell Me Why
Rock Bottom
Only Love
Let's Make a Baby King
Is It Over Yet
Father Sun
Girls With Guitars
Just Like New
I Just Drove By
That Was Yesterday
Encore:
You Make My Heart Beat
Burning Love
Rock N Roll
Why Not Me
Tour Dates for this Leg of the North America Tour:
Back to Wy 2023 Tour Dates:
October 26, 2023 Indianapolis, IN Murat Theatre
October 27, 2023 Ames, IA Stephens Auditorium
October 28, 2023 Prior Lake, MN Mystic Lake Casino
November 2, 2023 Rosemont, IL Rosemont Theatre
November 3, 2023 Bowler, WI North Star Mohican Casino
November 4, 2023 Peoria, IL Peoria Civic Center Theater
November 9, 2023 San Antonio, TX Tobin Center for the Performing Arts
November 11, 2023 Oklahoma City, OK The Criterion
November 12, 2023 Austin, TX ACL Live at Moody Theatre
November 17, 2023 Birmingham, AL Alabama Theatre
November 18, 2023 Bossier City, LA Margaritaville Casino
November 19, 2023 Dallas, TX Majestic Theatre
November 25, 2023 Louisville, KY Palace Theatre
November 30, 2023 Durham, NC Durham Performing Arts Center
December 1, 2023 Knoxville, TN Tennessee Theatre