Backstory: Dierks Bentley's "What Was I Thinkin'"
If you're a fan of country music, you probably know the hit song "What was I thinkin'" by Dierks Bentley. It's a catchy tune about a wild night with a girl named Becky, who turns out to be the daughter of a sheriff. But do you know the story behind the song? How did Dierks Bentley come up with such a crazy scenario? Well, it turns out that the song is based on a true story, sort of.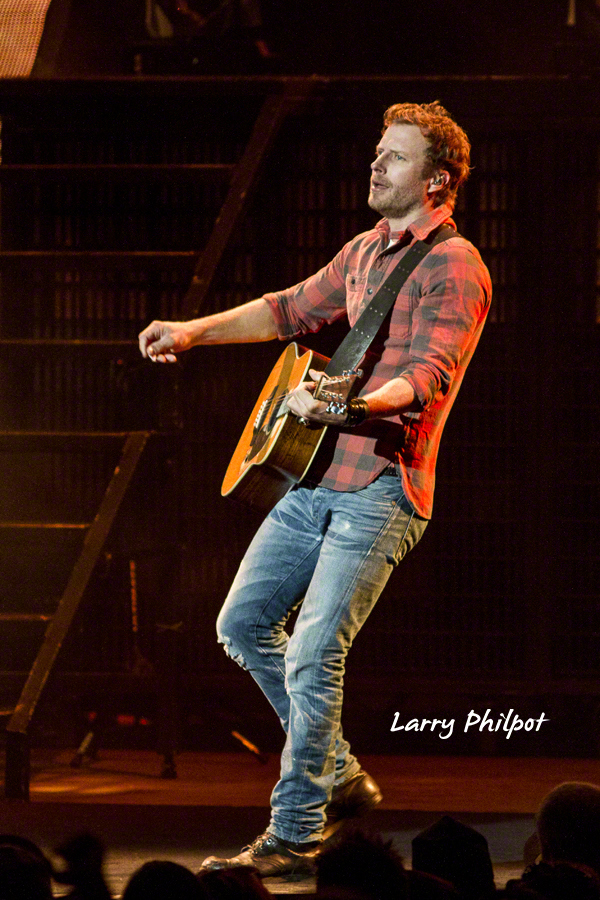 Dierks Bentley wrote the song with his friends Brett Beavers and Deric Ruttan, who are also songwriters and producers. They were sitting around a campfire one night, trying to come up with some ideas for new songs. They started talking about their past experiences with women, and Dierks Bentley shared a story about a girl he dated in high school, who was also named Becky.
He said that she was a wild and adventurous girl, who liked to do things like jump off bridges and ride motorcycles. He also said that she had a father who was very protective of her, and who didn't like him very much. He said that one night, they snuck out of her house and went for a drive in his truck. They ended up in a field, where they kissed and cuddled under the stars. But then, they heard sirens and saw flashing lights. It turned out that her father had followed them and called the cops on them. He said that he had to run for his life, while she stayed behind and dealt with her angry dad.
The other songwriters were amazed by this story, and thought it would make a great song. They started to write down some lyrics, using Dierks Bentley's story as inspiration. They changed some details, like making Becky's father a sheriff instead of just a regular dad, and adding some humor and exaggeration to make the song more fun and catchy. They also came up with the chorus, which is basically Dierks Bentley asking himself what he was thinking when he got involved with such a crazy girl.
The song was recorded by Dierks Bentley for his debut album in 2003. It became his first number one hit on the Billboard Hot Country Songs chart, and launched his successful career as a country star. The song also became popular among fans, who loved its upbeat tempo and humorous lyrics. Many people related to the song's theme of making bad decisions in love, or just having fun with someone who's not good for you.
The song is still one of Dierks Bentley's most famous songs, and he often performs it at his concerts. He says that he still keeps in touch with the real Becky, who is now married and has kids. He says that she is happy for him and his success, and that she doesn't mind that he used her name and story for his song. He says that she is still a wild and adventurous person, who likes to live life on the edge.
So, that's the story behind the song "What was I thinkin'" by Dierks Bentley. It's a song that shows how sometimes, love can make you do crazy things, but also how sometimes, those crazy things can lead to something amazing.