KasēoGems Look to Bring Back the Fire with "Don't Go"
Continuing the mood brought on via the isolation of a pandemic, Vancouver duo KasēoGems returns with a soulful ballad titled "Don't Go." As a follow-up to their first single, a cover of Springsteen's "I'm On Fire," the new release is the next chapter of that story.  What happens once the fire cools. It's a story of a couple on the edge. Will the next chapter have a happy ending? Only time will tell.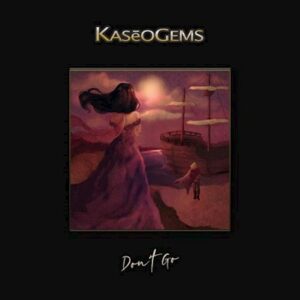 As with their first single, "Don't Go" was recorded remotely. "Don't Go" is an original song by KasēoGems' Vicky Sjohall and Geoff Gibbons, with production that focuses on the purity and crispness of their vocals. The sadness and desperation is apparent in their pleas. Piano and strings as the background complete the melancholy mood. Worth a listen or two.
Post by Kath Galasso @KatsTheory
Social: