Zandi Holup is a rising star, with classic country style
If you are a fan of country music, you might have heard of Zandi Holup, a Nashville-based artist and songwriter with a distinctive voice and style. Zandi has been making waves in the music industry since her debut single "Wait for You" topped the Spotify Fresh Finds playlist in 2022, earning over half a million streams with no promotion other than her TikTok following.
Zandi was born in Pennsylvania, but she has deep southern roots that influence her music. She sings about the good, the bad, and the ugly of life, with a raw and relatable approach. Her music is a voice for the unheard, as she tackles topics that are often ignored or taboo in mainstream country. Her songs are described as "delicate and earthy," "gritty," but it seems the 26 year old singer/songwriter has learned to write a song based on the experiences of listening and feeling the emotions of the events in lives of her friends.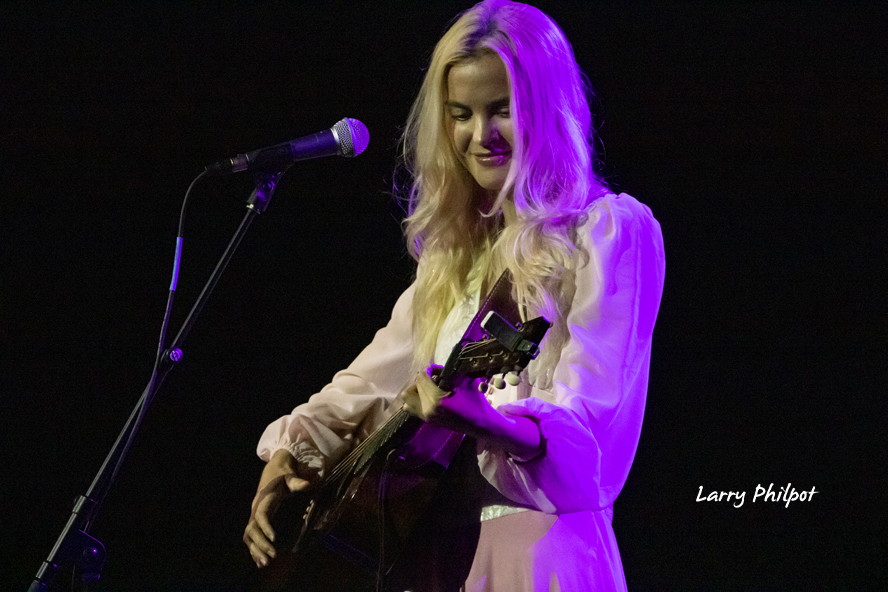 On August 18, 2023, I had the privilege of catching her set when she opened for Outlaw Country Legend Steve Earle, in his solo acoustic performance at the Brown County Music Center in Nashville, Indiana, as part of his Alone Again Tour. That review is HERE,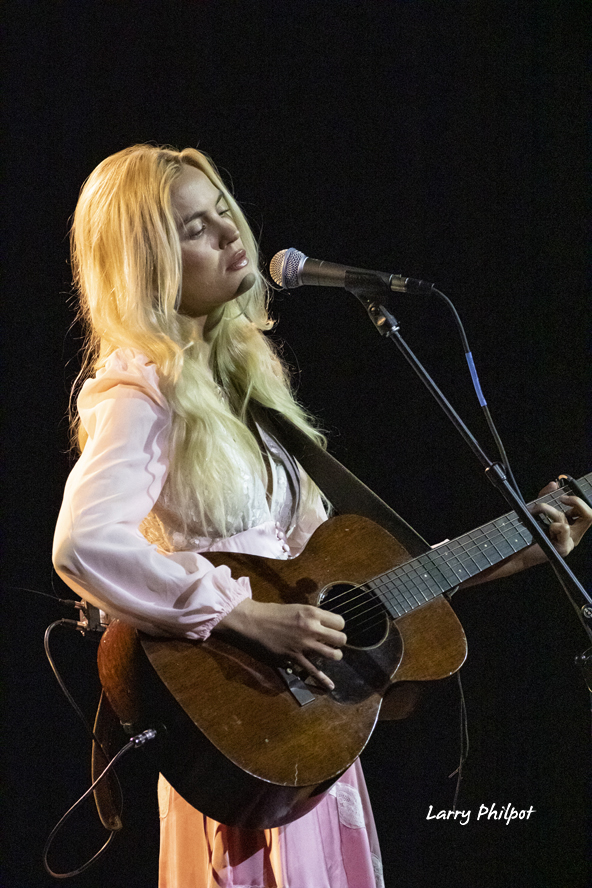 Holup took the stage, alone with a single guitar, and charmed the crowd with her sweet voice and heartfelt songs, such as "River Song" and "Wildflower". She sang one heartbreaking song in particular about an 8 year old girl waiting for her father to take her to the 3rd grade Father/Daughter dance, but he didn't show up. The song was "The things you forget are the things I'll always remember." I'm not sure if this was was first hand experience, or not, but she said her Father was in the audience, so it probably was written about one of her friends.
In 2022, Zandi signed to Arthouse Entertainment (Kara DioGuardi/Universal Music) and TurnTable Music (Ben Johnson) and is currently working on her follow-up record, which is expected to be released in 2023. She has also been performing live shows across the country, opening up for Ann Wilson of Heart and other renowned artists.
Zandi Holup is a rising star in the country scene, and one to watch out for in the future. If you want to learn more about her, you can check out her website, Facebook page, or Instagram account. You can also listen to her music on Spotify, Apple Music, or YouTube.