Jay Clark Band, Turning It Up with Southern Rock
Once Cocked and Loaded, the Jay Clark Band is now Turning It Up.
Coincidence? I think not.
When we last heard from the Jay Clark Band, it was spring of this year and the band was, well, Cocked and Loaded. That high-energy album put the music world on notice that southern rock sound was still alive and shit-kickin'. It seems there was plenty of meat left on the bone after recording that album because December 17th marks the release of their new, still high-energy album called Turning It Up.
Slightly shorter in number of songs, Turning It Up raises the ante in terms of musical growth. The title song starts the party. It gets fast and loud pretty quickly. Lots of guitar to get your feet moving, gritty vocals and yeah, a little cowbell. "Turning It Up" is an energetic introduction for what's to come.
"On My Way" is a no heartbreak tale of the end of a relationship. A matter-of-fact statement where the music fills all the voids where feeling once were. "Backroads" brings in a little blues-gospel feel. A song of reminiscence, new country in lyrics, southern laid back in melody, it's like pulling on a well-worn pair of boots.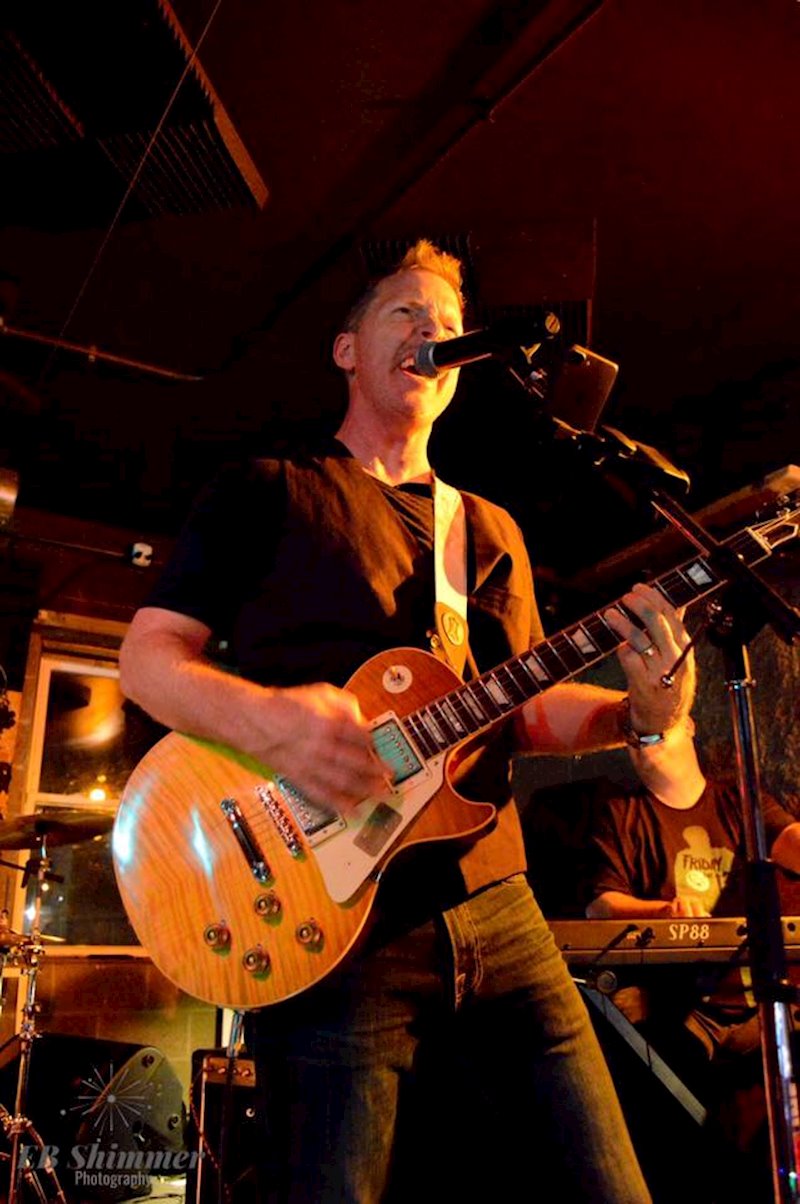 Turning It Up moves into the political climate with "A Storm Is Coming." Taking more of a journalistic approach than taking a side, Clark states the facts of how society is changing. It has the essence of Buffalo Springfield's "For What It's Worth," brought into the present day turmoil.
"Loud" is just what it says it is. Strong backbeat, stronger message; "crank it up loud." They do and its message becomes an anthem.
The last two songs of the album turn more retrospective. "Coming Back To You" is every touring musicians story. The endless driving and constant loneliness take a toll. Decidedly southern tinged, the song relies more on organ than guitars to enhance the mood.
Turning It Up ends with a perfect lead-in from "Coming Back To You." Back to what's familiar, "Hometown" names names and extends the gratitude for what's real in your life. In the end, it's the everyday things that mean the most. The melody is familiar and comforting, as are the lyrics. The tune is a stop and think message of what's important. A nice was to end off an album that is being released during the holiday season.
Much like Cocked and Loaded, Turning It Up is full of great hooks and complementary rhythms. On this album there's also growth in the lyrics as Clark takes his songwriting up a notch. The music is fun and pretty damn good.
Take a listen to the title song "Turning It Up"
Review by Kath Galasso @KatsTheory
Jay Clark Band Website
Jay Clark Band on SoundCloud
Track Listing:
Turning It Up
On My Way
Won't Let You Down
Backroads
A Storm Is Coming
Loud
Coming Back To You
Hometown