Wine Country Music with Patrick Ames, 'Liveness"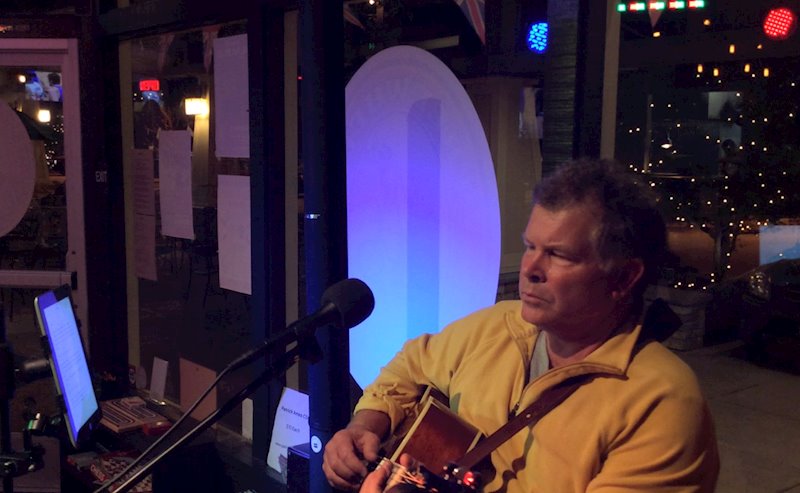 When you live in a vineyard, inspiration surrounds you. The form from which you take that inspiration is a whole other thing. However Patrick Ames finds his influence, the California wine country musician, wordsmith and storyteller is pretty direct in getting his message across.
Ames has just released a 6 track EP titled Liveness, and it's full of social commentary, love, memories, and the human emotion. Starting with "Bang Bang Bang," Ames offers a narrative on gun violence. It has a street style delivery with a gospel backing helping to deliver the prayers to create a change. Bare basics in instrumentation, it's a tell-it-like-it-is observation.
The vocal on "I Want You" was done in a single take and it's raw and it's real. Backed by a flavor of a bossa nova melody, Ames lays his desire out on the line.
"Slow Dancing" is a remembrance song of a moment in time. A child looking down from upstairs as his parents slow dance in the living room. Nice attention to detail in both the physical and emotional feel of watching the moment play out. The backing of mother and daughter singers, Chana Matthews and Mikaila Matthews, add a layer to the gauzy memory.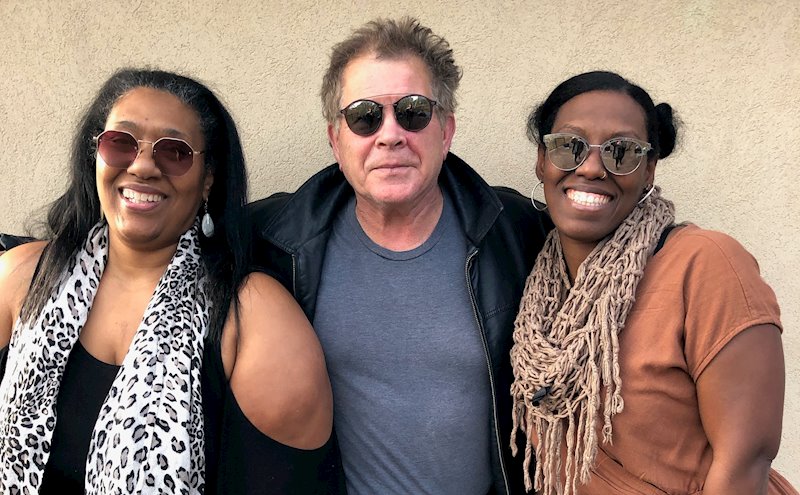 "Want To Believe" begins with the bass setting the mood. Another social commentary, this time about technology and the obsession with all our toys and gadgets. It's a bit of rock with a blues edge and a message we shouldn't ignore.
Ames goal in recording is to keep as much as a live feel as possible. His thought on the process: "It was like recording the process of songwriting." Sound engineer Jon Ireson put it this way, "Patrick's ethos for the Liveness album was to convey the energy of live performance so, from a mixing standpoint, we sought to leave in all the quirks and personality, particularly of the acoustic guitar. Strings twang and squeak, voices strain and break but it all works together to make for a more soulful record. Patrick is weaving together several different styles on this album, from bossa nova to slow jam to Gil Scott-Heron-inspired funk. The trick was to find that through-line to tie it all together and in the end, it was that "liveness", that raw authenticity, that makes it feel like a cohesive record."
Ames style falls somewhere between Tom Waits and Leonard Cohen, but throw in some heavy Motown, Latin, Folk, and South American influences and you get a unique style c/o a Napa Valley vineyard.
Review by Kath Galasso @KatsTheory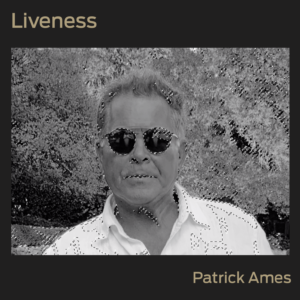 Track Listing:
Bang Bang Bang
I Want You (Bossa Nova)
Just Before I Said I Do (Wedding Song)
Slow Dancing
Suspicions
Want To Believe
Patrick Ames Social: